Alan Young, John Corbett, Nigel Hanmore and Doug Edwards on Jojo.
Classic
What a great tournament, apart from the lack of fish (I can't do everything for the anglers). We had more than 500 anglers entered in 136 boats. With only two marlin weighed we were a bit light on big fish. But what was exciting was three Tag & Released marlin, which is something very important to us here at WOSC, each of those anglers took home a share of the $10,000 prize pool (YEP $3333.33 each!). A huge thank you to all our sponsors who got on board again this year with over $60,000 worth of prizes.
Keep an eye on our Facebook page and website for more photos and details of next year's tournaments.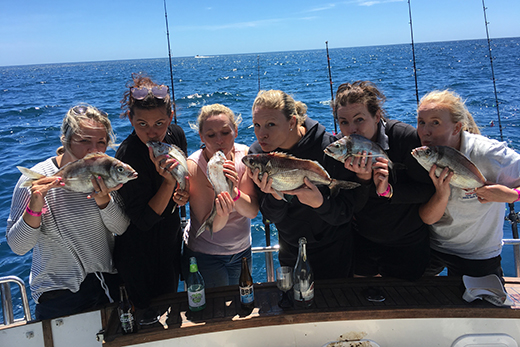 Nauti Girls
WOW what a ride! These girls know how to fish and how to party! We had 450 anglers and over 200 fish weighed in. But as I mentioned it's not all about the fishing with these girls, after the prizegiving our local band WhiteWater kicked off and the ladies danced the night away. A few were looking a little worse for were the next morning!! A huge amount of prizes from a huge range of local and national sponsors. We gave away over $30,000 worth of winners prizes and spot prizes! It was fun had by all.