Thames Coromandel District Council is about to start the next step in improving two boat ramps in Whitianga, to take pressure off the ramp at the town's wharf.
"There's been many investigations historically and proposals into possible sites for the development of a single 'Destination Boat Ramp,' to help cater to the growing number of recreational and commercial fishers and boaties," says the council's area manager for Mercury Bay, Allan Tiplady, "The conclusion is that no one site could provide this and the Dundas Street and Robinson Road ramps were then identified as priorities for development, as part of the approved Boat Ramp Strategy."
The Dundas St and Robinson Rd ramps are existing structures close to the town. The Whitianga Community Board allocated $635,000 towards the development and improvement of the two ramps, which allowed detailed design work to be completed.
"We're now going back to stakeholders and residents to show the detailed design before we prepare to lodge any resource consents," says Allan.
They hope to be able to make a start by Autumn 2017.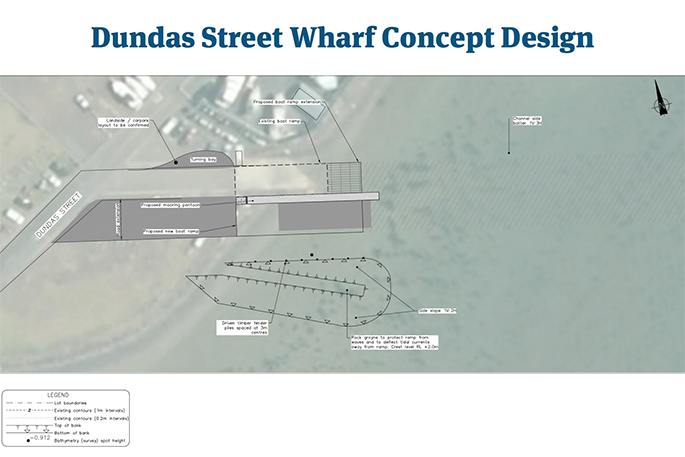 At Dundas Street the plan is to widen the ramp to create a double ramp with a centre pontoon and extend the ramp into the water by 9m to give a total length of 33m, allowing for more vessels to launch there in all tides. Vehicle and trailer parking will be supported by the adjacent existing harbour-side reserve areas.
The channel by the Dundas Street boat ramp was dug and surveyed earlier this year to measure the impact of sediment control. Starboard channel markers were installed and dredging has made it easier already for boat launching and retrieval.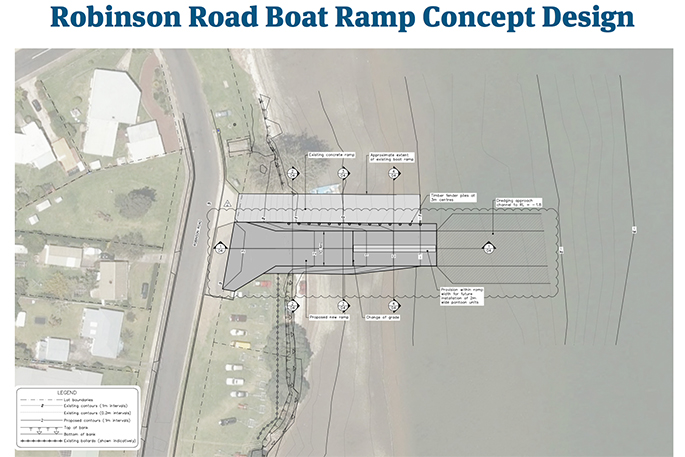 Robinson ramp
The plan is to widen the ramp immediately adjacent to the existing ramp. The old ramp will remain unchanged. This will users of the existing ramp to continue using it while the new ramp will facilitate launching of larger vessels.
The channel will be dredged from the ramp to the main river channel to enable all-tide use.
The future of Whitianga Wharf will be addressed in the council long-term 2018-2028 plan.
In the longer term the plan is to close the Wharf boat ramp. Before a decision about a third ramp is made the use and demand for the upgraded Dundas Street and Robinson Road ramps, along with on-going usage of the Wharf ramp, will be monitored to assess capacity.